About the Hotel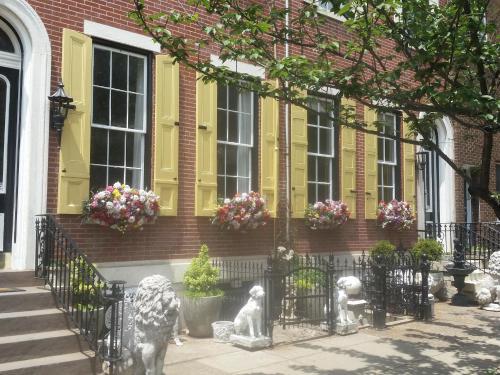 When guests enter this stately Philadelphia Townhome Hotel, they are immersed in an inviting world full of character and charm. A complement of antique furnishings, eclectic design, wonderful colors and decorative art all make for a truly unique and wonderful place to spend time and call your
Home Away From Home
.
You will be just a
short stroll to many of the city's historic sites
, museums, the Central Business District, the Pennsylvania Convention Center, and the Avenue of the Arts which boast the Kimmel Center, Wilma Theater, and the Academy of Music.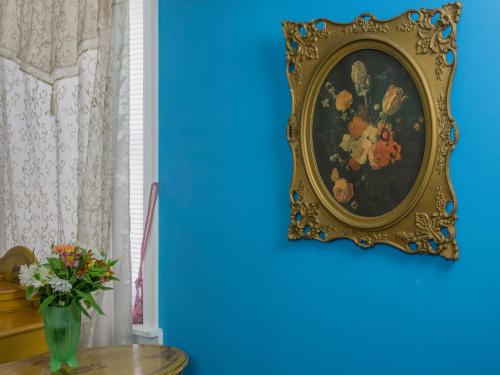 Just up the street you can visit the South Street Entertainment District that offers over 400 shops and restaurants and is one of Philadelphia's most eclectic and lively neighborhoods. South Street is still the hippest street in town. It is also adjacent to the Penn's Landing Waterfront along Columbus Boulevard where you will find riverfront clubs, parks, Seaport museums restaurants, boating and nightlife.
Oh, and by the way don't forget to have a Philly Cheese Steak at Geno's or Pat's Steaks located in the world famous Italian Market which is just around the corner from the Hotel. Bella Vista is the home to some of the countries oldest and best Italian Restaurants. There are also many fine French, German, Greek, Vietnamese, Thai, Mexican, Middle Eastern and Chinese Restaurants togther with many Bakeries and Cafes in the area.
Ah, Bella Vista.
Accompanied by the sights and sounds of the Italian market, you will smell the aroma of daily fresh-baked Italian bread from Sarcones Bakery and the sweet pastry aroma coming from Isgro's; baking their world famous Cannolis.
PLEASE CLICK HERE TO VIEW OUR POLICIES